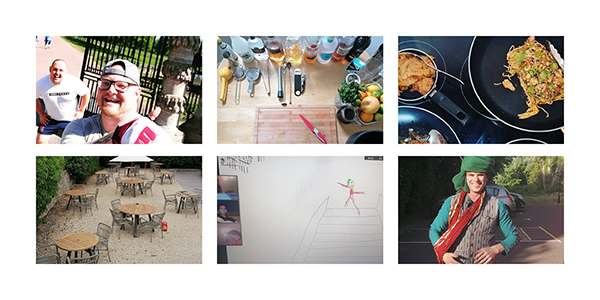 WHILST IN LOCKDOWN 
As we entered lockdown, our first concern was everyone's wellbeing and their ability to support families in such unprecedented times. Peach have been great in helping our team, with access to our hardship fund, zoom quizzes, online DJ sessions and masses of social contact, keeping us all in touch. Some of the pubs helped with Your Hub, a Social Enterprise to support the local community. From feeding homeless, to Youth support centres, NHS call centres, hospitals and  care homes. Read more of what the Peach team have been up to here.
The team at The Fleece certainly keep themselves busy during lockdown so I thought we'd share our lockdown stories.
I hope everyone is still doing well, keeping safe and keeping busy. Not much has changed in our world, and all the team are doing fine. We've all stayed in touch and done what we can together. We organised a curry night, where we all cooked a fresh recipe from scratch, but kept who made each one secret. We all ordered three of each and delivered to our houses. Our special judge, Head Chef Simon then chose a winner. All of the curries were amazing and tasty (but I'm still upset I didn't win), and we followed it up with a game of virtual Pictionary making good use of Microsoft Paint. All in all, a very good evening.
I also got sick of long hair, so shaved it all off. Got the setting wrong and nearly lost my scalp, so if anyone has any hair growth tips, that would be fantastic. A few of us have met for a social-distance-garden BBQ and a bottle of wine, since Boris said we could. It was great to see everyone in person, and was long overdue. We enjoyed the best steaks we could get our hands on, all made different sides, and of course matched it with some fantastic wine. There were some sore heads the next day that's for sure!
Fingers crossed we can start to get some speed on opening soon, so I am feeling a busy few weeks coming up. I can't wait to finally get  the doors open and serve you the good stuff!
---
Mike Tennant, General Manager
Introducing Mike Tennant, or Ed Sheeran as he's affectionately called by the team. Born in Cheltenham and raised in Tewkesbury, Mike's career in hospitality started when a couple took over the local run down pub and wanted to spruce things up a bit. He started at 16, working with a Head Chef who introduced him to pub life, decent food, and the long hours. 
As the years ticked by it became apparent that Mike liked a 'chat.' After spending more and more time speaking to guests, he felt it was time to fly the kitchen nest. He landed a job as a barman at Hilton, where he learnt the bread and butter of what makes a good caterer. This is where his impeccable standards stemmed from. He left three and a half years later as Bar and Restaurant Manager. 
Bel and the Dragon bought him back to pubs, and his knowledge increased further, completing his WSET levels 1 & 2. After a few enjoyable years he took over an award-wining independent and took them from 1 to 2 Rosettes. He also achieved the status of number 1 on TripAdviser, something he is very proud of. 
So with pretty much every boxed ticked he now brings bags of knowledge, pockets full of passion and plenty of chat to The Fleece – so pop in a say hello soon. 
Simon Cotterell, Head Chef
Simon Cotterell's passion for food started an early age. His Grandfather was a farmer, so naturally became interested in growing home grown, fresh produce and watched his Grandmother cooking regularly at home. To this day, he has his own allotment and grows his own fruit and veg, getting creative in the kitchen at home as well as at work.
His first taste of hospitality came as a student at Worcester College in Oxford, where he undertook work experience. He instantly knew it was a career for him, and took his first job as a Commis Chef at Quad, Oxford. His natural talent and passion shined through, and Head Chef roles at Gees and The Old Parsonage Hotel, both in Oxford, followed. 
Outside of work, Simon is family man – spending time with his Wife and 3 boys, manning his allotment, supporting Man Utd (no one's perfect) and holidaying down in Cornwall, where he loves getting his hands on freshly caught fish. 
We are absolutely thrilled he has chosen us to be our Head Chef, and we know once you have tried his food, you'll be thrilled too. He bring his love for fresh produce and the best suppliers to create Modern British and top-notch Pub Classics, and is often popping out into the eatery to say hello, so do say hi if you see him.
---
PEACH & OUR PUB
Overlooking the expanse of Witney's beautiful Church Green and loyally supported by the people of Witney. We're one of the few places in town where you can sit outside on sunny days, eating, drinking and watching the world go by. We also have a private dining room for meetings or parties and 10 comfortable en suite bedrooms.
We take huge pride in serving the best ingredients we can find, from ethical producers, freshly prepared by our chefs. Whether you pop in for a pint, a business lunch or a special dinner, we promise you a friendly welcome. 
We are located at the top end of the High Street. The car park is through the arch of the pub and some on-street parking around Church Green. We are close to Oxford, about 20 minutes drive along the A40, and a great base for exploring the beautiful Cotswolds. For more help finding us click here.
Peach is a collection of really great pubs, mainly in market towns in the heart of England. We serve good quality, fresh, honest food in relaxed, welcoming environments. Always with a kind word and a sense of fun.
We've always been passionate about giving back and as we've developed and grown over the years, our ability and motivation to make the world a little better, a little peachier, has grown with us. The Bigger Peach shows our efforts to improve communities, equality in the workplace and the future sustainability of our world. 
We look forward to seeing you soon!
Mike & the team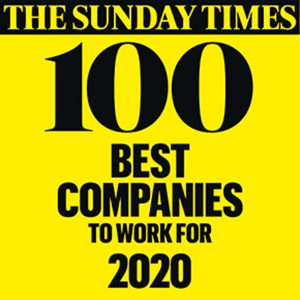 ---