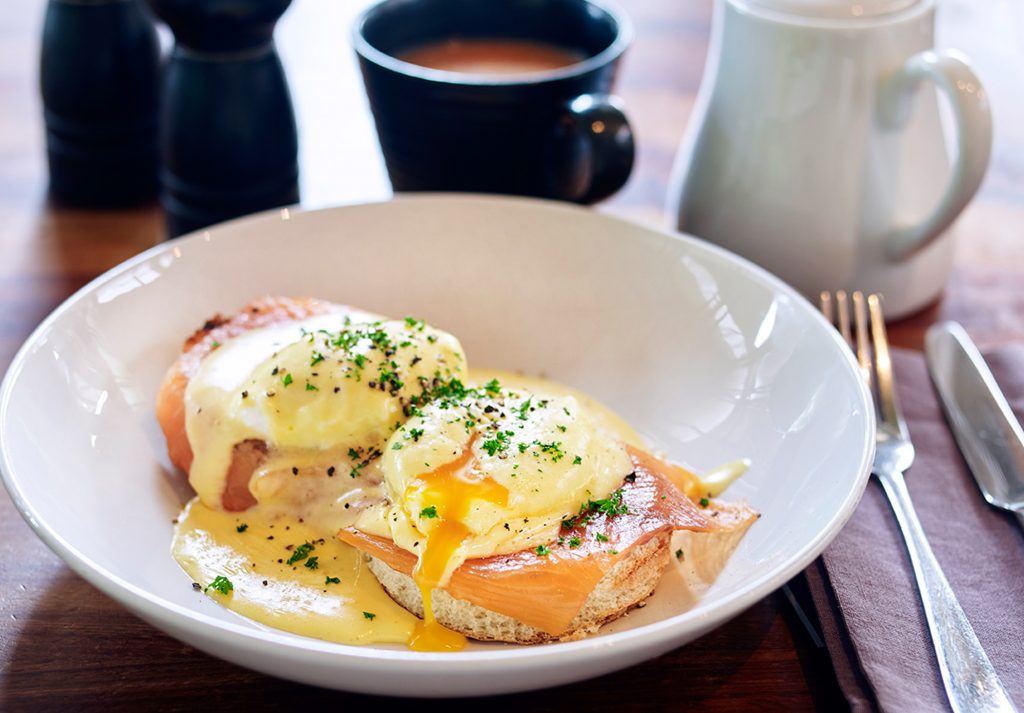 BREAKFAST


Served daily from 7:30am - 11:30am

Free-range Bacon Bloomer Roll
4.95
Free-range Sausage Bloomer Roll
4.95
Free-range Poached Eggs, Rye & Sunflower Toast
5.50
Free-range Eggs Royale - Smoked Salmon, Poached Eggs & Hollandaise
8.25
American Pancakes, Maple Syrup, Butter & Free-range Crispy Bacon
6.75
Coconut Milk Porridge, Raisins, Almonds, Toasted Seeds & Honey
5.00
Smashed Avocado, Poached Eggs, Spring Onion & Chilli on Rye & Sunflower Toast
7.75
Veggie Breakfast - Vegetarian Haggis, Spinach, Free-range Eggs, Tomato, Mushroom & Beans, Rye & Sunflower Toast
9.00
Full English Breakfast - Jimmy Butler's Sausage & Bacon, Mushroom,Black Pudding, Beans, Tomatoes & Eggs
10.50
All our coffees are made with 100% Arabica beans from Union Hand-Roasted and semi-skimmed milk. If you prefer soya or skimmed milk, please tell us.


HOT DRINKS


Single Origin Rwandan Filter Coffee
2.40
Double Espresso, Macchiato
2.45
Cappuccino
2.95
Americano, Flat White, Latte
2.85
Hot Chocolate
2.50

Luxury Hot Chocolate
3.00
A Pot of Proper Yorkshire Tea
2.50
Twinings Teas
2.50
Earl Grey, Green Tea, Peppermint, Lemon & Ginger, Camomile & Honey, Spicy Chai

Fresh Mint Tea
2.50

EYE-OPENERS


Bloody Mary
7.00
Bucks Fizz
7.00
Pink Grapefruit Breakfast G&T
6.50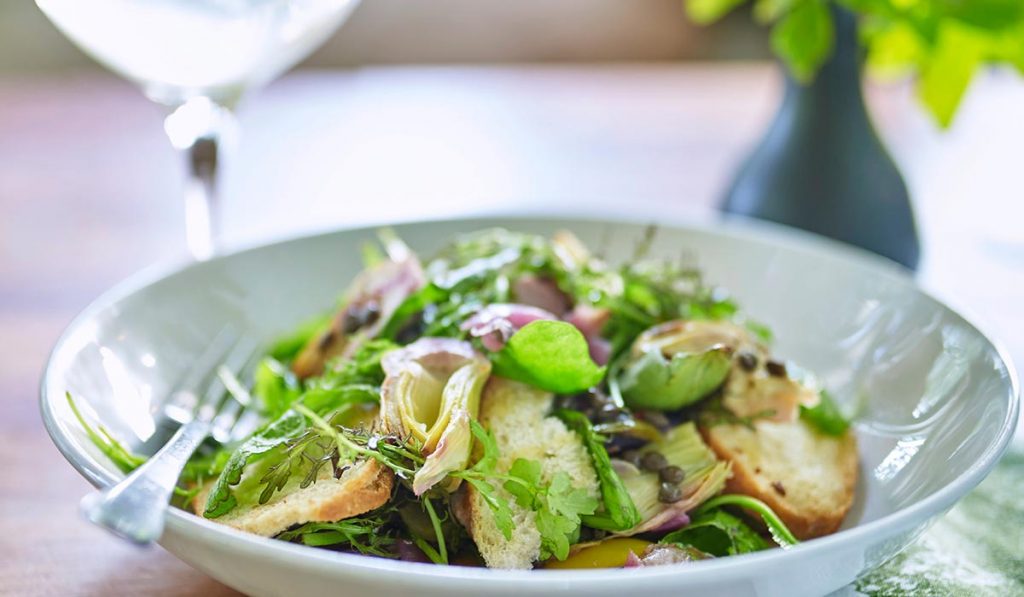 MONDAY - FRIDAY FIXED PRICE LUNCH Choose two or three courses from Starters, Classics or Puddings for 15.50 / 18.50

DELI

Warm Mini Bloomer & Garlic Butter
3.25
Campagnola Olives
3.00

DELI BOARDS


VEGGIE BOARD: Halloumi & Avocado Corn Taco,Cheddar & Potato Sausage Roll,Spiced Tomato Houmous & Pitta,Edamame Beans & Soy Dressing
14.75

BUTCHER'S BOARD: Buttermilk Chicken & Sriracha Mayo, Pork, Celeriac & Mustard Croquettes, Dorset Air-dried Ham & Cornichons, Adobo-spiced Pulled Pork Taco
15.25
FISH BOARD: Smoked Salmon Pâté & Croûtes, Masala Fishcake, Lemon & Chilli Pickle, Prawns, Marie Rose & Baby Gem, Fish Goujons & Lemon Mayo
15.25

STARTERS


Warm Crispy Camembert, Fig Relish & Rocket
7.50
Pea & Mint Soup, Crispy Leeks
5.75
Beetroot & Shallot Tarte Tatin, Goats' Cheese, Hazelnut Dressing
7.50
Pulled Pork, Celeriac & Mustard Croquettes, Apple Chutney
7.00

EITHER / OR


Crispy Duck Salad, Pak Choi, Carrot, Mooli & Peanuts, Oriental Dressing
8.00 | 15.00
Carrot, Buckwheat, Pomegranate & Chickpea Salad, Toasted Seeds, Harissa Dressing
6.75 | 13.50
Add Buttermilk Chicken, Avocado or Feta 2.50


CLASSICS


14 Hour Braised Beef & Ale Pie, Creamy Mash, Hispi Cabbage & Gravy
14.50
Beer-battered Fish & Chips, Peas, Tartare Sauce
14.50
Free-range Pork Rib eye Steak, Mustard Mash, Apple Jus
14.50
Classic Moules Marinières & Skinny Chips
14.00
Sri Lankan Sweet Potato & Cashew Nut Curry, Chapati Bread, Lemon & Chilli Pickle, Coconut Sambal
14.50
Aubrey's Steak Burger, Cheddar Cheese, Burger Relish, Slaw & Chips
14.00
Add Free-range Bacon, Mushroom or Onion Rings 1.75

MAINS

Panko-crumbed Chicken, Confit Garlic Butter, Lemon & Skinny Chips
15.75
Pan-fried Hake, Sorrel Crust, Pea Purée, Samphire & Radish Salad
17.00
Morel & Pea Tart, Truffle Hollandaise, Rocket, Radish & Beetroot Salad
13.75
Pan-fried Native Scallops, Chorizo & Pea Risotto
19.75
Braised Pork Belly, Fennel & Harissa Slaw, Tenderstem Broccoli, Cider Glaze
17.00
28 Day Dry-aged 8oz Rump Cap
19.75

SANDWICHES

Classic BLT - Smoked Bacon, Baby Gem & Tomato
6.75
Tuna & Cheddar Toastie
6.75
Char-grilled Halloumi, Avocado & Crunchy Slaw Corn Taco
6.50
Add Chips or Soup 2.50

SIDES

Rustic Chips
3.75
Spring Vegetable Salad, Orange & Shallot Dressing
3.75
Skinny Chips
3.75
Tenderstem Broccoli & Herb Crumb
2.75
Buttered New Potatoes
2.75
Green Salad & Soft Herbs, Avocado Dressing
3.75
Beer-battered Onion Rings
3.50

PUDDINGS

Chocolate & Salted Caramel Tart, Chocolate Ice Cream
6.75
Sticky Toffee Pudding, Toffee & Pecan Sauce, Vanilla Ice Cream
6.25
Iced Rhubarb & Custard Crumble Parfait
6.25
Blueberry & Lemon Cheesecake
6.25
Crème Brûlée & Shortbread
6.25
Jude's Free-range Ice Creams & Sorbets
5.75
(Choose three from Vanilla, Chocolate, Raspberry Ripple or Honeycomb,Mango or Lemon Sorbet)
Cheese Plate – Choose any three Spring cheeses, served withChutney, Water Biscuits & Apple
7.75
Mini-pud of the Day or Single Smidgen of Cheese & your choice of Coffee or Tea
5.50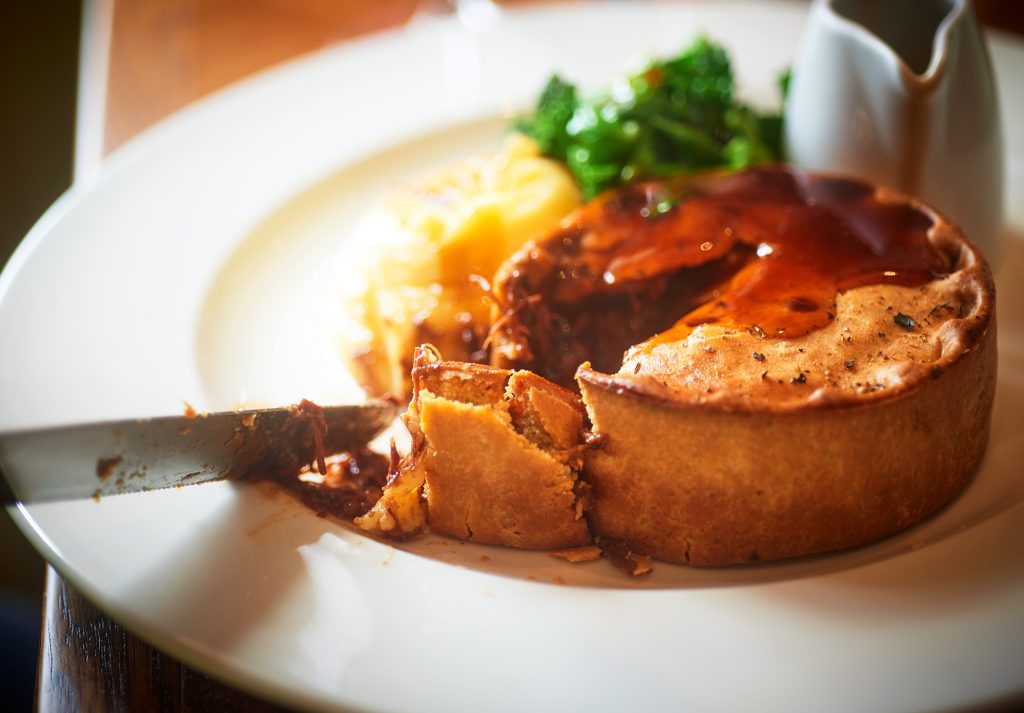 DELI

Warm Mini Bloomer & Garlic Butter
3.25
Campagnola Olives
3.00

DELI BOARDS


VEGGIE BOARD: Halloumi & Avocado Corn Taco,Cheddar & Potato Sausage Roll,Spiced Tomato Houmous & Pitta,Edamame Beans & Soy Dressing
14.75
BUTCHER'S BOARD: Buttermilk Chicken & Sriracha Mayo, Pork, Celeriac & Mustard Croquettes, Dorset Air-dried Ham & Cornichons, Adobo-spiced Pulled Pork Taco
15.25
FISH BOARD: Smoked Salmon Pâté & Croûtes, Masala Fishcake, Lemon & Chilli Pickle, Prawns, Marie Rose & Baby Gem, Fish Goujons & Lemon Mayo
15.25

STARTERS

Warm Crispy Camembert, Fig Relish & Rocket
7.50
Pea & Mint Soup, Crispy Leeks
5.75
Beetroot & Shallot Tarte Tatin, Goats' Cheese, Hazelnut Dressing
7.50
Pulled Pork, Celeriac & Mustard Croquettes, Apple Chutney
7.00
Devon Crab, Grilled Sourdough & Tomato Dressing
9.00

EITHER / OR


Pan-fried Native Scallops, Chorizo & Pea Risotto
10.50 | 19.75
Crispy Duck Salad, Pak Choi, Carrot, Mooli & Peanuts, Oriental Dressing
8.00 | 15.00
Carrot, Buckwheat, Pomegranate & Chickpea Salad, Toasted Seeds, Harissa Dressing
6.75 | 13.50
Add Buttermilk Chicken, Avocado or Feta 2.50
2.5

MAINS

Panko-crumbed Chicken, Confit Garlic Butter, Lemon & Skinny Chips
15.75
Pan-fried Hake, Sorrel Crust, Pea Purée, Samphire & Radish Salad
17.00
14 Hour Braised Beef & Ale Pie, Creamy Mash, Hispi Cabbage & Gravy
14.50
Morel & Pea Tart, Truffle Hollandaise, Rocket, Radish & Beetroot Salad
13.75
Lamb Pavé, New Potato, Broad Bean, Wild Mushroom, Bacon & Salsa Verde
21.00
Braised Pork Belly, Fennel & Harissa Slaw, Tenderstem Broccoli, Cider Glaze
17.00
Sri Lankan Sweet Potato & Cashew Nut Curry, Chapati Bread, Lemon & Chilli Pickle, Coconut Sambal
14.50
Beer-battered Fish & Chips, Peas, Tartare Sauce
14.50

STEAKS

28 Day Dry-aged 10oz Flat Iron Steak, Beef Fat Fondant Potato, Cherry Tomato, Jus
24.50
28 Day Dry-aged 8oz Rump Cap Steak, Chips & Rocket
19.75
28 Day Dry-aged 10oz Rib Eye Steak, Chips & Rocket
27.75
All served served with achoice of Peppercorn Sauce or Béarnaise.
Award-winning butcher Aubrey Allen supplies our steak, selected from the best British grass-fed beef herds, dry-aged for superb flavour and tenderness

SIDES

Rustic Chips
3.75
Spring Vegetable Salad, Orange & Shallot Dressing
3.75
Skinny Chips
3.75
Tenderstem Broccoli & Herb Crumb
2.75
Buttered New Potatoes
2.75
Green Salad & Soft Herbs, Avocado Dressing
3.75
Beer-battered Onion Rings
3.50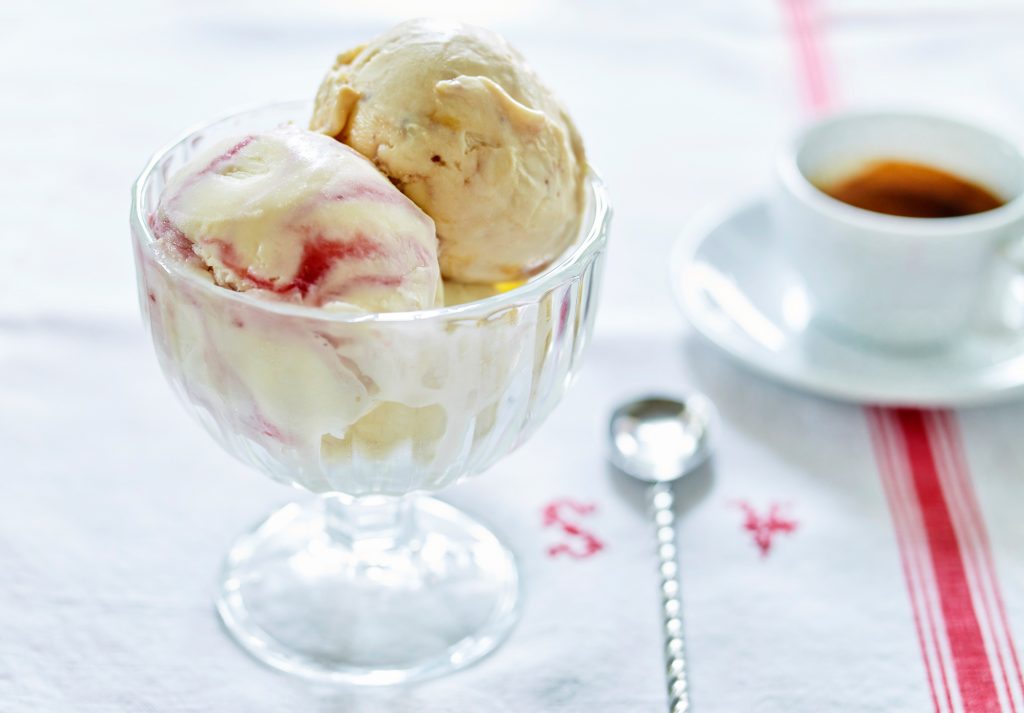 PUDDINGS

Chocolate & Salted Caramel Tart, Chocolate Ice Cream
6.75
Sticky Toffee Pudding, Toffee & Pecan Sauce, Vanilla Ice Cream
6.25
Iced Rhubarb & Custard Crumble Parfait
6.25
Blueberry & Lemon Cheesecake
6.25
Crème Brûlée & Shortbread
6.25
Jude's Free-range Ice Creams & Sorbets
5.75
(Choose three from Vanilla, Chocolate, Raspberry Ripple or Honeycomb,Mango or Lemon Sorbet)
Cheese Plate – Choose any three Spring cheeses, served withChutney, Water Biscuits & Apple
7.75
Mini-pud of the Day or Single Smidgen of Cheese & your choice of Coffee or Tea
5.50

ONE LAST GLASS


Espresso Martini
8.00
Sandeman's 20 Year Old Tawny Port
9.75/100ml
Monbazillac, Château le Fagé
5.25/100ml | 19.50/375ml
Ron Aguere Caramel Rum, Briottet Crème de Pêche, Limoncello Stalia Superiore or Disaronno Amaretto
3.40/25ml
Patrón XO Cafe or Rémy VSOP
4.25/25ml

SPRING CHEESE


Our cheeses change with the season & are properly aged to be served ripe & ready. Choose from:
FULL CHEESE BOARD TO SHARE (or not!) - All four Spring cheeses, served with Chutney, Water Biscuits & Apple
10.50
INDIVIDUAL CHEESE PLATE - Choose any three of the Springr cheeses, served with Chutney, Water Biscuits & Apple
7.75
SINGLE SMIDGEN OF CHEESE - Choose just one of the Spring cheeses, served with Chutney, Water Biscuits & Apple
3.25
OUR CHEESES FOR SPRING ARE:
CAMEMBERT GILLOT AOC Exceptional cheese made from raw cows' milk to a 1912 recipe.Moulded with a ladle by one of the last traditional Camembert makers.Creamy, oozy, delicious.
BLANCHE GOATS' CHEESE Sporting a wrinkly coat, this multi award-winning delicate and creamy cheesehas flavours of honeysuckle and herbs. Awarded Gold in the Best Goat Cheese category at the 2018 British Cheese Awards and Silver for Best Soft Cheesein 2017. Vegetarian.
COOLEA Fruity, golden cheese from Cork, made by a Dutch family.Mature, nutty and redolent of good Gouda. Pasteurised.
BEAUVALE The famous Stilton-maker, Cropwell Bishop, has branched out with this English version of a Gorgonzola-style blue. Soft, creamy, intensely sweet and savoury. Cries out for a glass of port or sweet pudding wine. Pasteurised.

HOT DRINKS


Single Origin Rwandan Filter Coffee
2.40
Double Espresso, Macchiato
2.45
Americano, Flat White, Latte
2.85
Cappuccino
2.95
Hot Chocolate
2.50
Hot Chocolate, Cream & Marshmallows, Mocha, Cinnamon or Caramel Latte
3.00
A Pot of Proper Yorkshire Tea
2.50
Twinings Teas
2.50
Earl Grey, Green Tea, Peppermint, Lemon & Ginger,Camomile & Honey, Spicy Chai
Fresh Mint Tea
2.50
All our coffees are made with 100% Arabica beans from Union Hand-Roasted and semi-skimmed milk. If you prefer soya or skimmed milk, please tell us.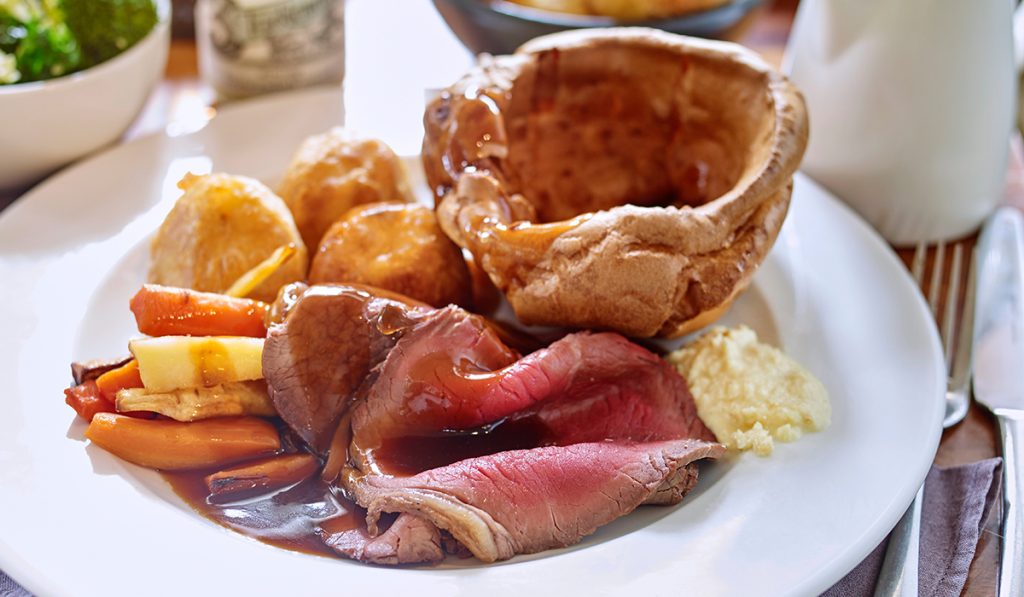 BREADS & OLIVES

Warm Mini Bloomer with Garlic Butter
3.25
Campagnola Olives
3.00

STARTERS

Favourites Board - Buttermilk Chicken & Sriracha Mayonnaise, Spiced Tomato Houmous & Toasted Pitta,Cheddar & Potato Sausage Roll, Poached & Smoked Salmon Pâté, Croûtes
15.25
Warm Crispy Camembert, Fig Relish & Rocket
7.50
Pea & Mint Soup, Crispy Leeks
5.75
Beetroot & Shallot Tarte Tatin, Goats' Cheese, Hazelnut Dressing
7.50
Pulled Pork, Celeriac & Mustard Croquettes, Apple Chutney
7.00
Devon Crab, Grilled Sourdough & Tomato Dressing
9.00

EITHER / OR

Pan-fried Native Scallops, Chorizo & Pea Risotto
10.50 | 19.75
Carrot, Buckwheat, Pomegranate & Chickpea Salad, Toasted Seeds, Harissa Dressing
6.75
Add Buttermilk Chicken, Avocado or Feta 2.50

SUNDAY ROASTS

All served with Roast Potatoes, Seasonal Vegetables, Roasted Carrots, Yorkshire Pudding & Jugs of Gravy

Aubrey's Dry-aged Rump of Beef
15.50
Jimmy Butler's Free-range Leg of Pork & Crackling
15.00
Roast of the Day - See Blackboard
Spring Vegetable Wellington
13.50
Free-range Pork & Sage Stuffing
3.50
Cauliflower Cheese
3.75
Braised Red Cabbage
3.50

MAINS

Panko-crumbed Chicken, Confit Garlic Butter, Lemon & Skinny Chips
15.75
Classic Moules Marinières & Skinny Chips
14.00
Braised Pork Belly, Fennel & Harissa Slaw, Tenderstem Broccoli, Cider Glaze
17.00
Morel & Pea Tart, Truffle Hollandaise, Rocket, Radish & Beetroot Salad
13.75
28 Day Dry-aged 8oz Rump Cap Steak, Chips & Rocket
19.75

SIDES

Spring Vegetable Salad, Orange & Shallot Dressing
3.75
Rustic Chips
3.75
Tenderstem Broccoli & Herb Crumb
2.75

PUDDINGS

Crumble of the Day - served at the table with Custard
6.25
Chocolate & Salted Caramel Tart, Chocolate Ice Cream
6.75
Iced Rhubarb & Custard Crumble Parfait
6.25
Blueberry & Lemon Cheesecake
6.25
Cheese Plate – Gillot AOC Camembert, Coolea, Beauvale, Chutney, Water Biscuits & Apple
7.75
Jude's Ice Creams or Sorbets
5.75
Choose three from Vanilla, Chocolate, Raspberry Ripple or Honeycomb, Mango or Lemon Sorbet
Mini-pud of the Day or Single Smidgen of Cheese & your choice of Coffee or Tea
5.50
find out more
find out more
Peach Pubs and its partners use cookies and similar technology to collect and analyse information about the users of this website. We use this information to enhance the content, campaigns and other services available on the site. Please click 'I accept' to consent to the use of this technology by Peach Pubs and its partners.