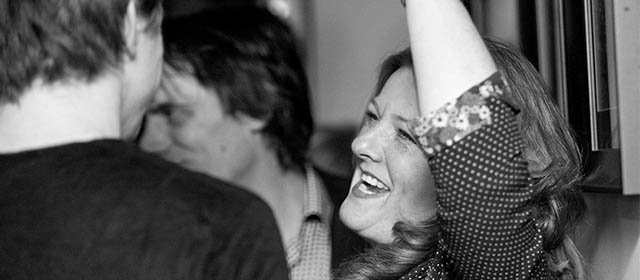 WEEKLY HAPPENINGS
SUNDAYS, 5pm-8pm: Two Roasts for £25
Watch this space for more weekly happenings coming soon.
The Pub Never Judges…
Whatever you're eating and drinking this January, we've got you covered. We only serve the good stuff, because that's what we want to eat and drink ourselves.
Oh Deer! If you're embracing Winter, and looking to carry on treating yourself, our Highland Venison Fillet & Venison Cottage Pie, served with Braised Red Cabbage, paired alongside a glass of our bespoke-blended South African Shiraz, is just what you need. There's also our drinks list full of classic and interesting cocktails, and a gin range to suit all tastes.
It's Veganuary! We know that many like to start the new year how they mean to go on, so if you're giving Veganuary a try, or cutting out the strong stuff for a month, join us for our delicious Roast Mushroom, Celeriac, Parsnip & Lentil Vegan Cottage Pie with a non-alcoholic G&T, free-from Aperitivo Spritz, or an alcohol-free Old Mout Cider.
Enjoy every Thursday, Friday and Saturday from 9th January – 8th February. 
Burns Night
Too much of anything is bad, but too much of good whisky is barely enough!
Don your best tartan and join us for an evening of Scottish fayre this Burns Night. Our specials board (below) will be devoted to all things Scottish and we'll even throw in a scotch tasting.
Call the pub or book online.
Starters
Arbroath Smokie Fishcake & Chilli Jam 
Or
Cock-a-Leekie Soup 
Mains
Traditionally Baked Haggis, Neeps & Tatties Cake, Buttered Greens, Jus
Or
Veggie Haggis, Neeps & Tatties Cake, Buttered Greens, Jus 
Or
Loch Duart Salmon, Buttered Leeks, Skirlie Mash 
Puds
Iced Raspberry Cranachan, Scotch Whisky Syrup 
£28.00pp to include whisky tasting.
Valentine's
If there's any date reserved to treat your special someone, it's 14th February. Join us for dinner and enjoy a sumptuous sharing dish from our specials board or a delicious dish off the main menu. We've also got a fantastic selection of fine wines and Champagnes that are guaranteed to win you extra brownie points.
If a twosome isn't your thing, we have plenty of larger tables that we won't be sawing in half for the occasion, so gather a group and join us! We promise we won't ask any questions.
Mother's Day
We'll be open as usual for breakfast, so why not change tradition this year and start off with a Buck's Fizz Breakfast before heading out for the day? We serve up the favourites alongside new classics and always prioritise quality produce. We are serious about our roasts too, so settle in with the family and enjoy top-quality beef from Aubrey Allen, Jimmy Butler's free-range pork or our delicious vegetarian roast with all the glorious trimmings.
Enjoy our Sunday Best Menu alongside delicious specials, served right through till 8pm. Always busy, be sure to book early.
Easter Weekend
Start the weekend early and join us on Thursday night at the bar or enjoy a leisurely lunch on Friday. Easter Sunday is the time to bring the family to the pub for a scrumptious get together. We'll be serving breakfast as usual and our Sunday Best menu from midday.
Easter Monday brings you our Bank Holiday Best Menu, full of pub classics and a roast rollover to cure any hangover. We'll have the Bloody Marys ready. Best to book.
Early May Bank Holiday
Ease into the three day weekend in your local. We'll be serving up our usual Friday Night Specials, and don't forget we're open for breakfast, so join us and start your day the right way! There's something for everyone. Book a table and we'll see you then.
Bank Holiday Monday
Celebrate the long weekend with a Bank Holiday Monday in the pub. We'll be doing our Bank Holiday Best Menu, with a roast rollover, and a great bloody mary to fix any hangover. There's something for everyone. Book a table and we'll see you then.
Father's Day
It's that time of year where we get to celebrate the important men in our lives. Treat him to a delicious breakfast or an Aubrey Allen roast from noon, there'll even be a gift for all Dads on us. Always a busy one, so book your table early and keep the whole family happy.
find out more
find out more